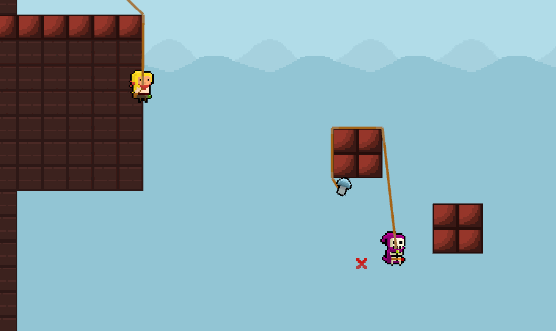 End of Rope (2017) is a ninja rope fighting game, where up to 4 local players can battle each other using ninja ropes and powerful pushes. The game was made in Unity for PC.
The game showcases rope bending based on the environment, combined with a game mode inspired by Micro Machines, where the "death border" is moving based on the player located highest up.
The game features a simple single player mode as well, more like target practise.
The game is playable here on GameJolt.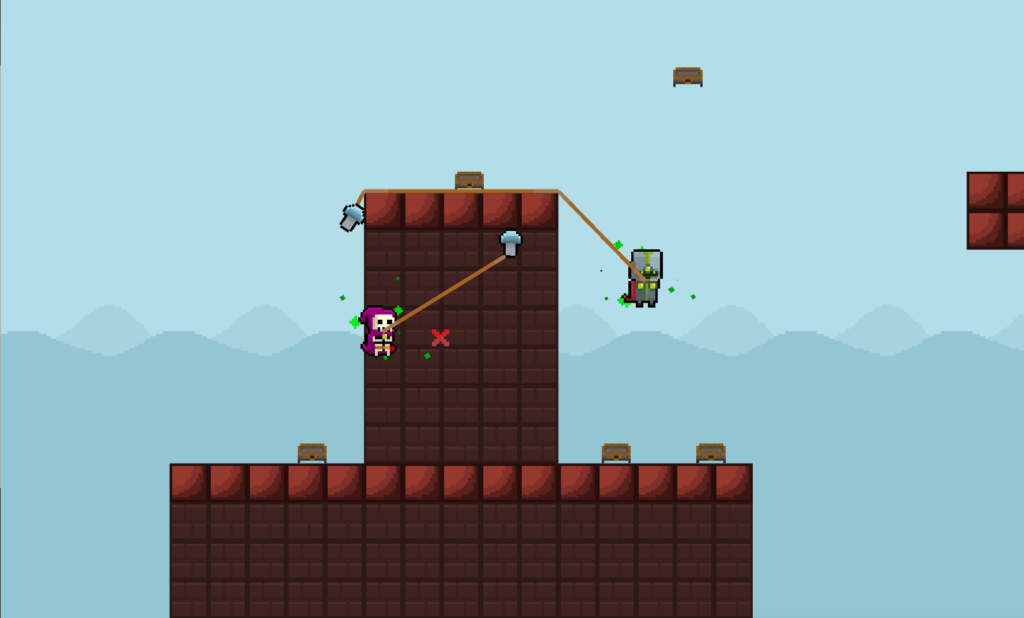 The game has been downloaded 9500 times since the release. Below is some gameplay by two players showcasing the game.